TABBY & JACK'S HOLISTIC GROOMING SERVICES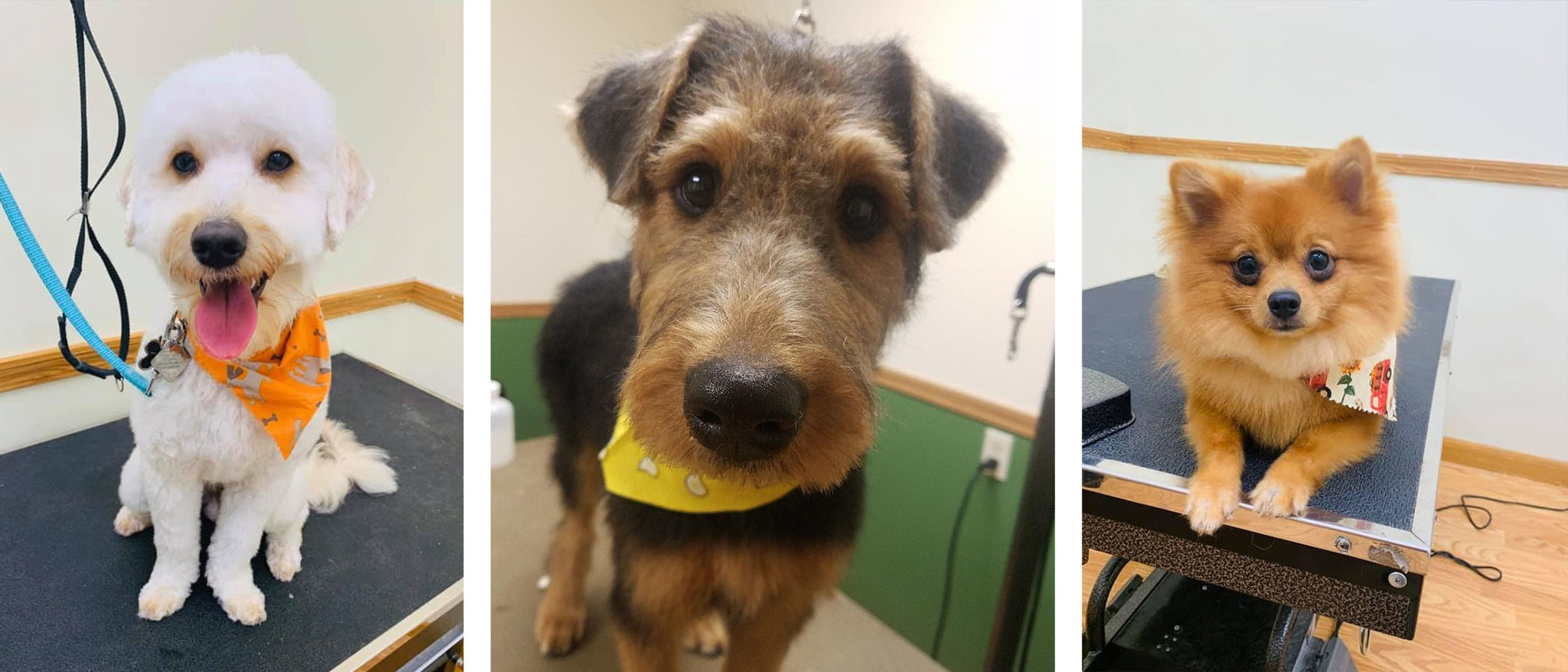 HOLISTIC GROOMING:
Holistic Grooming is the practice of providing the most relaxing and stress-free experience possible for your pet by eliminating stressful practices and providing a calming environment.  We use only the most gentle chemical-free products, infuse our salons with relaxing essential oils, minimize your pet's stay to 1 to 2 hours, and do not use cage dryers. Consistent grooming provides your pet with confidence and style; pets certainly know when they are clean and looking good! Well-groomed pets are happier, better behaved, healthier, and more outgoing. Just like all of us, they feel good when they look good. Tabby & Jack's offers a complete line of fine grooming services to bring out the best of appearance and personality in any breed. We work carefully, never rush, and do not overbook appointments. We always take our time and do it right.
WE ALSO OFFER MOBILE GROOMING!
Do you have a dog or cat that is particularly averse to grooming? Does your pet become anxious when they travel in the car? Then mobile grooming is just what you need. Our full-service van will come straight to your door!  We provide full grooming services to the Madison area with our fully equipped mobile grooming van. Mobile Grooming is popular among pet owners with Seniors and Cats!
Please call Lisa to book a mobile appointment: 608-335-7733

HOURS & PRICING:



Grooming at Tabby & Jack's is available 7 days a week from 7 am to 8 pm. Please be on time with your appointment and expect to pick up your dog within 1 to 2 hours.  Keeping your pet's stay as short as possible is part of our holistic practice.  Shorter stays with fewer dogs in our salon create a more relaxing environment.
Prices vary depending on the size, weight, hair type, and condition of the coat. Please call for price inquiries.
We are committed to provide a safest environment for you, your pets and our Tabby & Jack's Family. During the Covid-19 Pandemic we are implementing recommended strict procedures by the CDC.  
1. All dogs must do curb-side checkin and check-out.
2.  We ask you to bring your dog outside your car and we will put our slip lead on her/him.
3.  You will be asked to remove your collar, harness and leash and take back with you.
4.  The retail associate will call you in advance to take payment over the phone.
5.  Each of our groomers will work in separate rooms.
6.  Unless matted, all dog's will immediately go in tub for a disinfecting bath.
7.  Groomers will sanitize their tools, tables, kennels, tubs and floors between every groom.
8.  Matted or long coats requiring shaving before the groom will require an extra mid-groom sanitization of tools, tables and floor. Extra charges may apply.
*By clicking one of the links below for booking, you understand and agree to the 8 new policies listed above:
Please be prepared to show proof of up-to-date rabies vaccine for your pet.