Tabby & Jack's Holistic Doggie Daycare is focused on helping you maintain a happy, healthy, and well-rounded dog!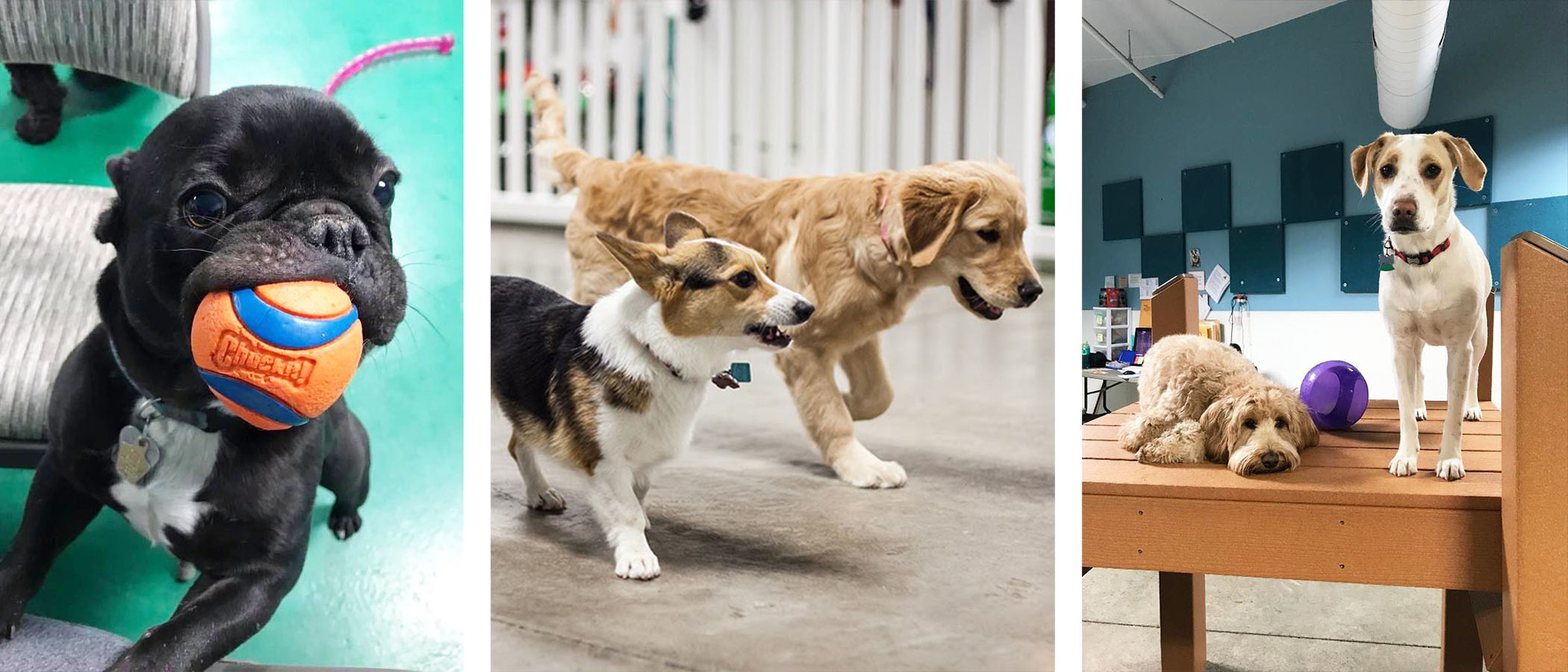 Each dog benefits from our small group size (maximum of 15 dogs per day). Our daycare caretakers are trained in basic obedience, pack mentality, and the pack leader roles. Every guest will benefit from their expertise, focusing on light training throughout the day and one-on-one individualized care.  We know that no two dogs are exactly alike and therefore, we cater to each of our guests' individual needs.

While with us, your dog will enjoy a day packed full of play and attention.  All groups are supervised at all times.  In addition, with our focus on behavioral training, your dog will receive special attention on specified manners and behaviors. 
Our daycare is fully indoors, with the option to separate the group as necessary for slow introductions and "time outs". As a rule of thumb, we do not separate groups based on small and large dogs, as it is more natural to mix the groups.  It is also a great socialization tool to teach our guests manners as it relates to playing with different sized dogs.  Our small playgroups and trained staff allow us to provide this incredibly important socialization skill.

DAYCARE REQUIREMENTS:
All guests are required to be up to date on their vaccinations (titers are acceptable) and provide proof from your veterinarian.  We also require an enrollment form to be completed so we know more about your fur-child in order to make it the most comfortable and productive day at our daycare.
Click below for forms:
Please complete the Enrollment form before your dog(s)' first day of daycare.
Do not forget to include the paperwork for your pet(s)' most up-to-date vaccines. (Rabies, DHLPP Distemper, Hepatitis, Lepto, Parvo, and Parainfluenza)
HOURS & PRICING:
Drop off as early as 7:00 am and pick up by 6:00 pm.  Early drop off and late pick up is available for an extra fee.  Every guest will get a free 10-minute walk outside at noon.  This includes a potty break outside during the noon hour. Also included is a day filled with monitored play with staff that provides light training throughout the day! (We also include a report card describing how your dog did during the day!)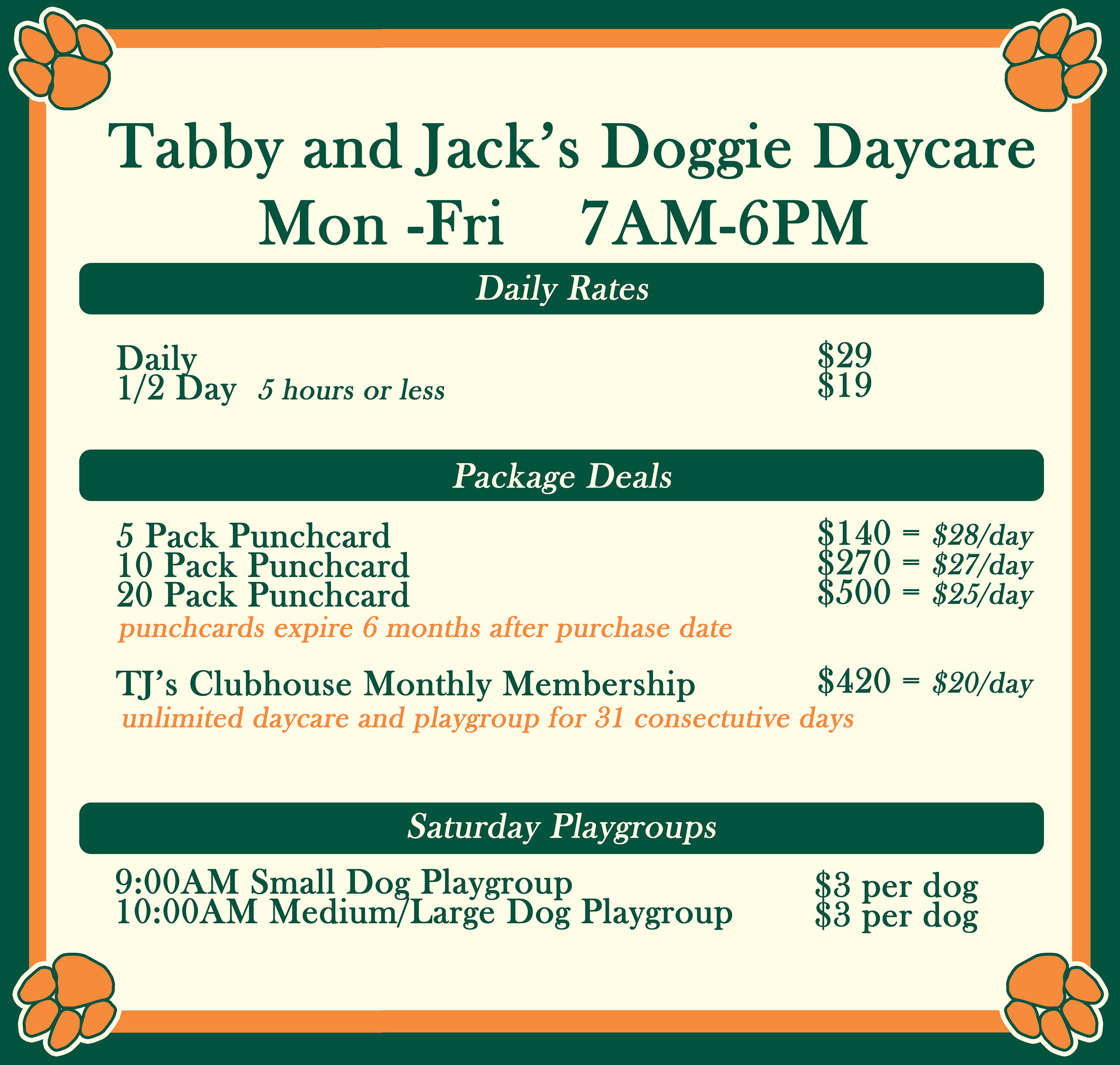 *Get $5 OFF of daycare when you schedule for a full groom or bath the same day!
Enroll Today by Clicking the Location below: